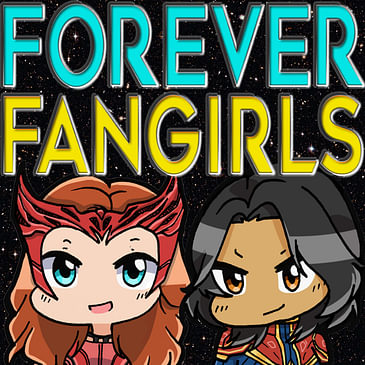 Forever Fangirls
Forever Fangirls podcast offers a fresh perspective on movies, exploring hidden meanings and themes. We often disagree and have debates on plot points, but age doesn't matter. Remember, Fandom is Ageless!
Latest Episodes
"I adore this podcast... I could listen to them all day."
~ 77Clee on Apple Podasts
WHAT THE PEOPLE SAY
Reviews
We're grateful and humbled to get these types of reviews. We couldn't ask for more from our listeners. Read what people exactly like you are saying about our podcast
All Reviews
Apple Podcasts
Goonies
I also think of Tiny Toons whenever something says go down the hole. Love this.
Apple Podcasts
Witty, Funny and Great to Listen Too
I adore this podcast, it not only has witty banter between the host, but the content knowledge is on point with which they discuss. I also love how truthful, honest and genuine both the host are in their discussions. I can listen to them all day.